Positioning black academics front and centre in progressing their advancement in the academy
Positioning black academics front and centre in progressing their advancement in the academy
Black Academic Network is coming soon…
Want part of the action?
Black Academic Network is a pioneering membership-only network and charity designed for black academics by black academics. We are an exclusive space where black academics can gain peer support from other black academics, create new and fruitful collaborations, make friends and gain access to member-only content.
We are a forward-thinking and responsive organisation and believe that we can only provide our members with the best content and service by including them in our conversations. We evolve and are responsive to our members' needs in what truly is a community.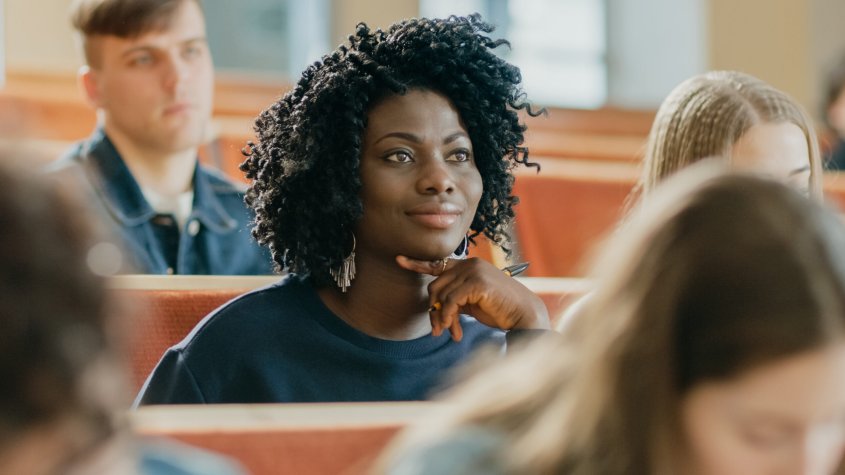 Our members will join like-minded black scholars in an empowering community of black excellence. Black Academic Network offers members with a platform to network, collaborate, communicate, mentor, and thrive with black academics. With member-generated content and content curated by Black Academic Network, this network will be a valuable resource both in a professional and personal context.
Among a range of content, Black Academic Network provides members with a job board, a message board, events, member profile pages, member created special interest groups and the opportunity to have your blog posted and promoted on and by Black Academic Network.
We are actively working to make links with the stakeholders that matter to you, so we can bring you more of what you need under one membership network.
Members will need to fulfil the following criteria to be accepted to this network:
Members must be of black ethnic origin
Members must have a current affiliation with a university (proof required*)
If you are interested in joining this trailblazing network and organisation, or if you are interested in partnering or sponsoring our activities, please contact us.
*Acceptable proof includes a photo of a valid staff card or a link to a university staff page.
Find us on these social media platforms.