Founded by Dr. Yaz Osho, Black Academic Network is a membership network exclusively for black academics. We aim to provide a safe space for black scholars to network, collaborate and receive peer support.
Through our activities, Black Academic Network provides our members with a range of opportunities to support their development and progression within academia.
Black Academic Network seeks to address the lack of support particularly for black academics, as most initiatives for black academics and black people, generally is provided under the umbrella of BAME / BIPOC / POC / BME, which is hugely problematic.
The BAME catch-all category fails to take into account the differences between various ethnic groups under the umbrella of 'BAME'. Black Academic Network was founded in response to this tendency to homogenise difference and conflate the differences of diverse people.
Black Academic Network is committed to holding the space for black academics to gather to heal, unite, thrive, and progress in higher education and beyond.
Our mission is our work on behalf of black academics to be recognised in their own right, on their own terms without limitation in academic spaces.
An academic landscape where black academics can thrive, progress and have pathways to the same opportunities as non-black peers.
Integral to BAN are our values of:
Who is behind Black Academic Network?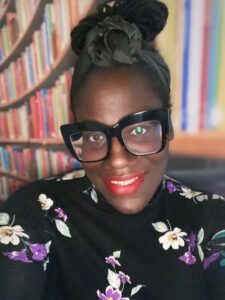 Dr. Yaz Osho is a senior lecturer in Entrepreneurship at the University of Westminster. She also holds the position of EDI School Lead and BAME attainment gap project lead at the institution.
Yaz is the founder of the membership group Black, Asian, and Minoritised Ethnic Women in Academia (BAMEWA) which currently has 720 members from 56 countries worldwide.
Yaz is passionate about fostering safe virtual and offline spaces where academics of colour can come together for peer support, foster collaboration and powerful networks that create empowerment.
Yaz has held a number of posts within academia over the last twenty years, including EDI Lead, Course Leader, Enterprise Lead, Senior School Fellow, and Module Leader. Yaz gained her PhD from Goldsmiths College, University of London, and her post doctorate from Kings College, University of London.
Outside of higher education, Yaz has worked in varied roles in industry and the charity sector, including Social Media Lead, Research Associate, Social Research Interviewer, Freelance Writer, and Blog Writer. She has worked on behalf of high-profile companies such as NCT Trust, Marie Curie, IHG Hotels, and Reckitt Benckiser.
What are people saying about BAN?
"Black Academic Network is a much welcomed needed resource for black academics."
"I wouldn't hesitate to recommend Dr Yaz and her Black Academic Network. Her experience supporting BAME and black academics is second to none. I have waited for someone to create a network like this specifically for black academics!"
"Black Academic is a safe space for black academics to just be – unapologetically."